This is Meet The Artists where you get to know our artists. Click on Gallery A for seeing the collection of painting, drawing, sculpture and mixed media and on  Gallery B for video art, photography and design.
Execution of George Floyd on May 25, 2020 in the middle of the day and in front of the whole world was one of the clearest evidence of racism and brutality based on color, in 21 century. We clearly saw that human beings are still being tortured and killed for what they are and they didn't choose themselves, it was such a shock for the humanity for the simple fact that it was captured on cameras.
Discrimination is utterly ugly and wrong but clearly on paper because in reality people are still being targets of it in any form.  We hope that in time human beings and mostly political systems reach to an understanding of how to stop this violence, but until then at Matigan as always we tend to translate the common universal feelings through art and the heart of our artists.
Artists In Gallery B :
Sylvain Souklaye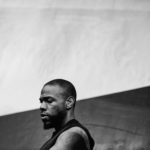 Sylvain Souklaye is a French performance and installation artist obsessed with sampling.intimacies about people who don't belong to a determinate identity, gender, class, colour or nationality.
"More"
His performances are a collage of individual memories which are relived for the audience. Self-taught, he began performing with vandalism in Lyon (France) and then intimate happenings, radio experimentation and action poetry. He later developed digital art installations using field recording techniques as a narrative layer while pursuing his writer's path. Among his best known pieces are la blackline, a five-year durational radio performance about socioeconomic survival and urban absurdity, le déserteur a digital art installation dwelling on the notion of abandonment, TME a docudrama performance exploring self-inflicted amnesia and resilience and Migrant Market a remake of the slave market updated for the uber economy. Sylvain Souklaye's methods characteristically involve intense physical acts as well as the use of unsettling intimacy.
"Less"
Barry Despenza
Barry Despenza: You will find that his work is centered on power structures that underlie the perception of what it means to be visually stimulated. He uses soundscapes as a canvas while video is used as the brush to complete the piece.By removing all aesthetic differences and exposing the viewer he creates a spectacle curated by human experience.
"More"
This is successful by expanding on his auditory lens to include samples, found footage and original compositions through the use of DAW and moving images. He is able to morph sound and music together to a larger concealed language in which we associate with memory, textures and storytelling with a heavy emphasis on experimental techniques.
"Less"
Alice Mason
Alice Mason is an emerging urban photographer with a strong focus on documenting everyday moments, from protests to commutes. Having studied film at university she has experimented with different mediums before finding a passion for photography.
"More"
Believing there is great beauty to be found in everyday life, none of her photos are staged and instead capture organic scenes of life in the capital. With the majority of her photography being in black and white she pays a lot of attention to light and shade and the roles they play in creating powerful images.
"Less"
Maundy Mitchell
Maundy Mitchell is an internationally acclaimed portrait photographer and Associate Level Photographer with The Portrait Masters International. She runs her portrait studio, Maundy Mitchell Photography, in Plymouth, NH.
"More"
Her photos have been published in magazines, on billboards, and online nationally and internationally. She is a member of the Professional Photographer's Association of America, the National Association of Professional Child Photographers, the Magic Hour Foundation Photographer Network, and the Women's Caucus for Art in New Hampshire. She holds a trademark on the phrase, "People are Beautiful", which is her core belief as a photographer.
"Less"
Jota Ramos
Jota Ramos is born in 1989 , Jota is a black queer artist from Brazil currently living in Berlin.
Tzen Xing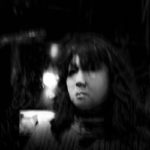 Tzen Xing is a Chinese American woman photographer and an activist who got born in 1968, who has been involved in the struggle for justice and equality for many years. She is thankful whenever she has the opportunities to combine her activism and photography, like the Black Lives Matter protests this year. She is mainly a self-taught street photographer.
"More"
The streets and people are the source of her learning and inspiration. She loves to travel, and hope to do more traveling when the pandemic is over.
"Less"
Antonis Tsarouchas
Antonis Tsarouchas is 26 years old and he is from Greece, living in Germany. About Black Lives matter movement he said: "I can relate to this subject, cause living as a migrant, your friends your cycle are people like me. Black or White, doesn't matter, the society see you like a tool, like a number. But we are Dreamers and we want what everyone has Peace.
Iris H.J. Houkes
Iris H.J. Houkes is an artist from Netherlands. From her background as a graphic designer, she strives to find a certain balance between a conceptual idea and the typographic translation of this idea. She finds her inspiration within the 'current zeitgeist' in which everything she sees, reads or hears can be a source of inspiration which she converts into a graphic translation. Either on print, canvas or textile. In 2016 she started the label 'wonderful' which offers sustainable & fairly made t-shirts and sweaters
with prints. Prints to trigger us to think. About what we wear, what we do and what choices we make. Not always in our face, but always with a subtle ethical or political message.
Marieke Vreeken
Marieke Vreeken is a dutch Human rights lawyer and humanitarian advocate living in Belgium these days. Her deeply rooted desire to fight injustice and advocate for those in need has taken her around the world, from grassroots human rights protests in Uganda to the United Nations Head quarters in New York. She have 7+ years of experience in advocacy, multilateral diplomacy and legal research. Her areas of expertise include human rights, rule of law strengthening humanitarian aid and animal welfare.
Artists In Gallery A :

Johanna Goodman
New York-based Artist, Johanna Goodman studied at Boston University's School of Fine Art (Boston) and Parsons School of Design (NYC) where she graduated with a Bachelor of Fine Arts in Illustration in 1992.
She has been a freelance Illustrator ever since. Her work has garnered awards from The Society of Publication Design, American Illustration, and Communication Arts.
"More"
Clients include: The Metropolitan Transit Authority of New York, The Museum of Natural History, The Rock & Roll Hall of Fame,The Sidney Hillman Foundation, The Paley Center for Media, West Elm, truTV, Time Magazine, Rolling Stone, Le Monde, The New York Times, The Wall Street Journal, The Washington Post, The Los Angeles Times, The New Yorker, New York Magazine, Entertainment Weekly, Bust Magazine, Smithsonian Magazine and The Progressive among many others.
"Less"
Antonius Kho
Antonius Kho
was born in Klaten, Java and later pursued his artistic study in Cologne, Germany. He chooses mask as his subject matter and explores it to the full. The result is array of masks that never represent anyone, or for that matter, anything. The mask is in his paintings. The mask has shed its from original intentions, replaced by his own personal reflections.
"More"
It lost its intended functions as cover for someone or symbol of something. Masks are utilized as the seed for his creativity, as a visual concept before he takes up the brush. Even when Kho could presents Petruk (a Javanese puppet character), he delves deeper into the mask's basic existence, never Petruk at its face-value.
While the mask is not seen as who anymore. Kho"s explorations on masks has reached into its darkest nock and crannies. Every mask he finds, approaches and then explores accumulated into a creation. A million mask drops from his brush. Only the essence spreads over his canvas.
"Masks in my hand is power. A magistrate", he said once
The fact that mask are able to penetrate Kho's basest fantasy and imagination is heavily influenced by its diversity, ubiquitous and historical complexity. Indonesia proved to be a fertile ground for him for her extraordinarily rich heritage of masks. Thousands of mask has been created for a multitudinous of functions everywhere, from west Sumatra through to Irian Jaya east, since the beginning of time.
And yes, this challenges Kho to always create unique works. Which is his.
"Less"
Roman Senapati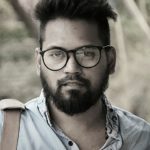 Roman Senapati (Bikash Chandra Senapati ) was born in India in 1988, He completed his art educations MFA In graphics from IndIra Kala SangeetVishwavidyalaya, Khairagarh,Chhattisgarh and BFA from Karnataka ChitrakalaParishath, Bangalore
specialized in painting. He has attended several exhibitions internationally and won many awards.
Ver Ikeseh
Ver Ikeseh has over ten years of experience as a practicing visual artist. He earned a Bachelor of Art in Fine Arts from Ahmadu Bello University, Zaria Nigeria. He also has two art related Master Degrees from the University of Ibadan, Ibadan Nigeria and Leiden University, Leiden the Netherlands.
"More"
He uses African fabrics to create paintings on canvas which he has exhibited in Nigeria, the Netherlands and the UK. His undergraduate thesis was an analysis of the wall murals within the Ahmadu Bello University, Zaria. This and his subsequent research on murals have continued to propel his passion to impact lives and minds by transforming dilapidated structures in slums with his colorful murals. Recently, he launched the "I Can 100 Project" where he aims at painting murals in 100 communities across Africa. He has currently painted some communities in Nigeria and Ghana, and is working tirelessly to meet this target in 2 years. This campaign earned him a spot as one of the 25 AYADA Lab 2019 finalists which is supported by Goethe Institute, Alliance Français and iSpace Ghana. Currently, he paints mural commissions, and the proceeds are used to fund his "I Can 100" community mural project.
"Less"
Jean René Leblanc
Jean René Leblanc is an Associate Professor of Digital Arts at the University of Calgary in Canada. He is president of the board of Emmedia Gallery and Production Society and co-founder of the Sensorium Lab a cross-disciplinary research group focusing on research that develops systems of interaction that encourage kinaesthetic perception and interpretation.
Omarcca
Omarcca is a self-taught visual artist, serigraphic printer, he seeks in his art to mix concepts and subjectivity, and with the readings of his reflective traces and poetic propositions, He constructs the images proposed in an expressionist way. In my work, drawing is not a mere creative laboratory or process, in reality it is art itself.He develops with paper and paints, artistic prints, where he pours his dreams, expectations and social criticisms, in this way he approaches the complex and playful themes of each of my works with the public.
Hosna Karnama
Iranian born Artist Hosna Karnama graduated with a Masters in visual art / The subject matter of her works are inspired by war with a focus on mythical features and an insider's view of the role of war in her life / Her expression of conflict.
tension and pain aims to convey the constant battle of good and evil / She believes the real war happens inside our hearts and minds/ She is working on two series of paintings highlighting the conflict between the calligraphy, mythological content of Shahnameh and Gilgamesh and the other one is the contrast between contemporary art and Iranian calligraphy.
Suleyman Wellings Longmore
Suleyman-Wellings-Longmore is an Caribbean and African based in Paris and Berlin.The colour black connotes both presence and absence, before and after: existence and non-existence. Extrapolating this paradox to race, we arrive at a nuance of Black identity – being simultaneously invisible and conspicuous to the world around you.
"More"
By manipulating the texture and depth of paintings and sculptures, this abstract figurative series explores the relationship between Black identity and congruence with, or resistance against, one's environment, and the values and expectations that such surroundings impose: B[L]ackground.
Seeking to redress an imbalance of diversity in art whilst also inspired by the series' core issues, Suleyman has drawn upon his own experiences as a man of Caribbean and African heritage to examine the central themes of race, selfhood, fatalism, and self-fulfillment in the context of gender, sexuality, and parenthood. Reflections on race relations and racial identity in the aftermath of George Floyd's death and the heightened focus on anti-Black racism have also inspired his recent pieces.
"Less"
Swarup Manna
Swarup Manna is an Indian artist who got born in 1996. He believes that In Current time people forget to raise their voice against depravity. So in this series of work he wanted to focus on the people who are unable to voice the protest against depravity, which leads to arise some questions but that is no use as the mouth is stitched by the needle of uncertainty.
Soimadou Ali Ibrahim
Soimadou Ali Ibrahim (French, b. 1989) explores and re-examines family memories by representing cherished moments of life in Itsinkoudi, a remote village in Ngazidja the biggest island of the Comoros archipelago, where Ibrahim's grand mother and most of his family still live.
"More"
Growing up in Comoros until 10 years old influenced his perspective on socioeconomic, the strength of community and the complexities of race, and has triggered Ibrahim to question his own Frenchness in relation to the island's colonial past.
These artworks are adapted from archival photographs, pictures taken by the artist himself, memories, and imagination. They each portray the importance of family, of life itself and hope, illustrated by straight lines, bold gestural strokes and bright colors inspired by his studies in graphic design and art. In essence, Ibrahim uses the practice of painting as a way to reconnect and engage with his roots.
Ibrahim currently resides in London but from the age of 10 and throughout his adolescent life he lived in a small town in Brittany, France. It is not only his personal experiences but also those of the African diaspora that provide him with a narrative to share and explore how it is to be black and navigate the environment you are in.
"Less"
Kate Bortsova
Kate Bortsova is a visual artist who believes: I think that art means confrontation between life and aesthetics. It is a hard struggle for both of them. Ant the understanding of art is one of the main artist's working specialties.
I as an artist believe that keeping up with ephemera fashion shall not serve as a factor of art work modernity. Let me remind you that the way of human civilization development has a form of curl. Everything new is a well-forgotten old but at the new curve of civilization.
"More"
A statement that human shall study and develop oneself for a whole life impresses me very much. I consider that a talented person is obliged to find out something new throughout its life, to reach new more tops. If it ceases to develop oneself it will have nothing more to say to the audience by means of its works. At the present moment I am expanding my conception of the theoretical aspect of art and therefore I harmonize all the aspects of the talented person of mine.
Throughout the whole life a talented person shall pass a difficult and even a suffering way which may be related either to external events or to comprehension of the individual self. An artist creates its own image of the world and therefore it correlates its imaginations with the common laws of universe. We know that each way shall lead to the temple but the temple may be erected inside the human's soul.
When I work I do not think whether someone will like my work and will buy it. I get delighted by the process itself, by the stages of creating a picture, by the way of implementation of my virtual idea. I cannot detach any certain image of the admirer of my works. I think everyone may find something close thereto among my works.
"Less"